Decoprint
---
Decoprint Moulds - Sets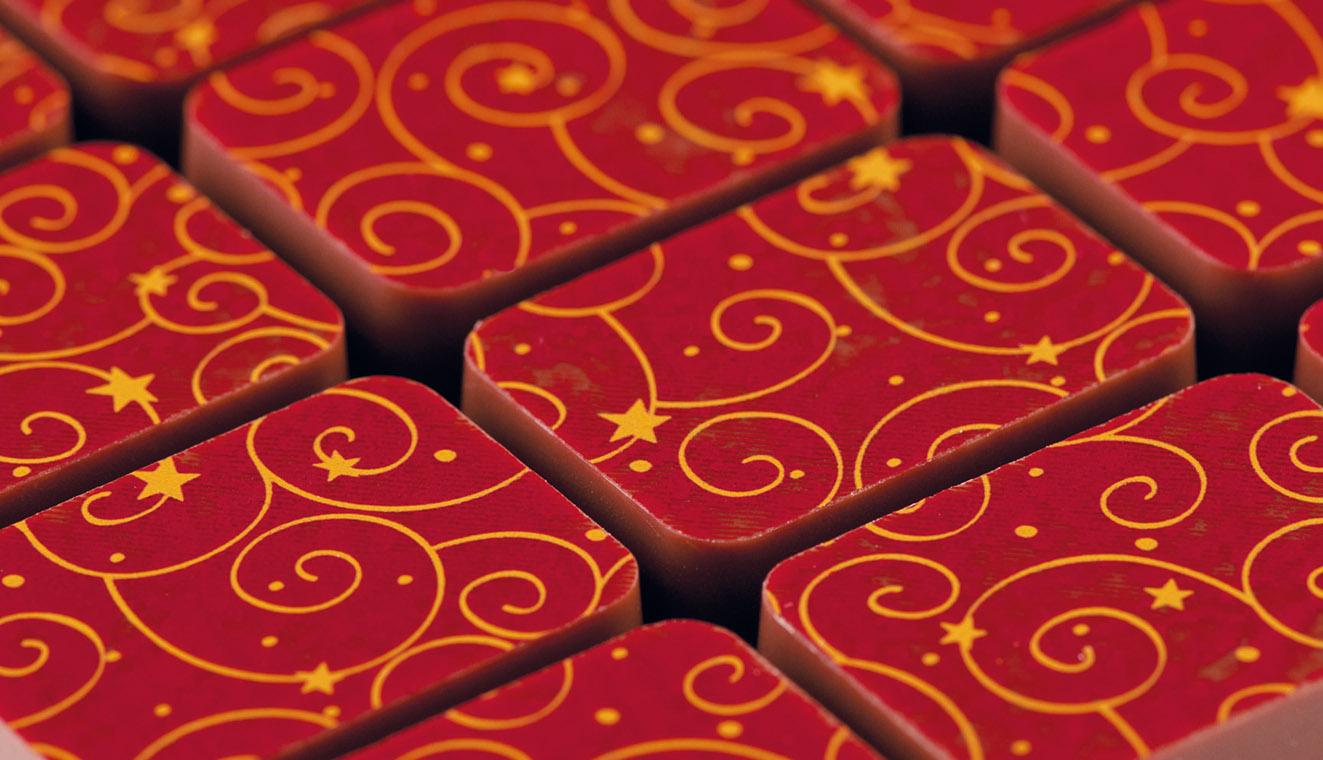 For our Decoprint moulds we focused on a comfortable handling. The moulds consist of two mould halves made of Polycarbonate: The bottom plate contains the centering for the sheets (either with a transfer print or with another kind of design). The mould upper part is fixed with the help of magnets onto this bottom plate. In order to make opening easier all these moulds are fitted with finger notches.
Upper and lower mould halves which need to be used together have the same translucent colour to avoid mix up.
You can order upper part and bottom plate as a set or alternatively both components separately. The latter possibility makes sense when you already have the bottom plates and just need to change the suitable upper moulds.
Long-running Hits:
In this category you find Decoprint forms as sets from separate part and bottom plate.
The single products in addition you find under separate part and bottom plate
All Magnetic Transfer Moulds:
---